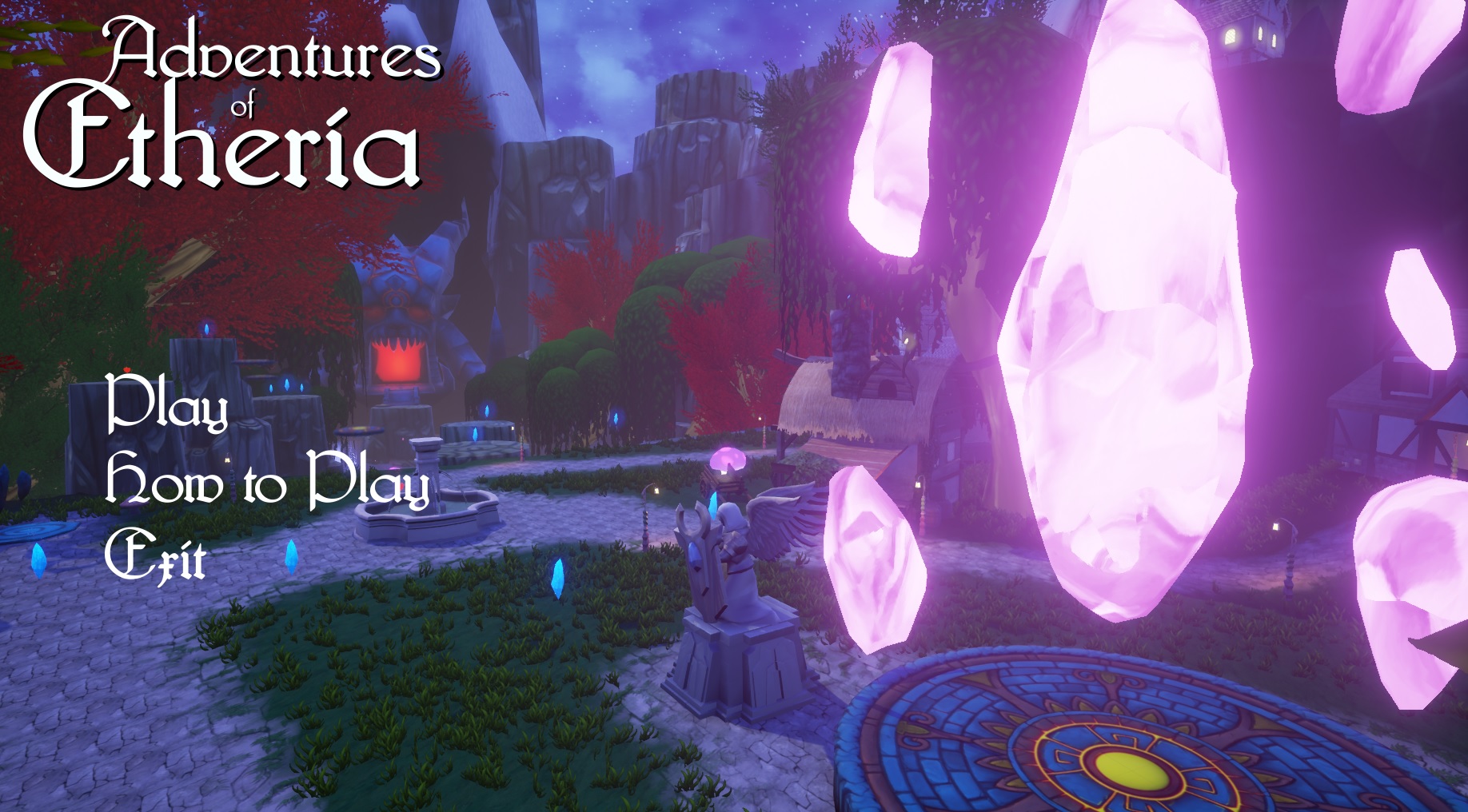 Adventures of Etheria
A downloadable game for Windows
Created for the October Unreal Engine 4 Mega Jam
Theme: "Settle The Score"
-Release Date: 10/13/2016-
A platformer collect-a-thon about Etheria, a young maiden who seeks to break the cycle of sacrifice in her village.
Each year, the village sends out a maiden to be devoured by the mountain god in order to revitalize the crystal and keep out evil magic.
Etheria takes it upon herself to settle the score, and ventures out into the mountain...
---
Features:

Crystals to find and collect
Checkpoint system
Challenging puzzle/platformer elements
A whimsical fantasy world to explore!
---
Created by Umbral Knights
Programming/Gameplay Design: Cary Jasinski
Level/World Design: Christina D'Attomo
---
Sounds from FreeSound.org, Music tracks from OurMusicBox.com (Listed below)
Sourced Assets:
Fountain Water from "Ancient Cistern" pack - C media
Particles - Infinity Blade Particle Effects
Fantasy Light Post - Studio Enim
Hand Painted Forest Lite - Red Panda
Medieval Town Exteriors - Lylek Games
Angel Statue - Busina
Hand-painted fountain - Peter Schuster
HandPainted Cart - DeadlyCrow Games
Medieval Fantasy House - RobinTucker
Cartoon Lowpoly water well - antonio neves
Painterly Nature - Shapes
Nature Starter Kit 2 - Shapes
Adventurer Girl (main character) - H.S.
Forbidden Dungeons(purple crystal) - DLNK
Painterly Textures - Lightning in a Jar
jawharp_boing wav - plingativator
Ambient Forest Birds.wav -Motion_s
Forest Ambience.wav - thearxx08
Ambience, wind chimes.wav - InspectorJ
Floating in the midnight breeze - foolboymedia
Bridgnorth by Paul Lloyd (font)
Damage.wav - Qubodup
magic Sound 1.wav - Chocobaggy
Magic Wand Spell.wav - Timbre
Fantasy Demon Caves - 3dFancy